Last Thursday I took Madison out for her birthday splurge.  It's a new tradition I am starting with the grandkids.  We give them money.  They give 10% to God, save at least 10%, and then I take them shopping with the rest.  We went to Maddie's Two favorite stores - Claire's (where I forgot to take a picture) and 5 Below.  At Claire's she bought some earrings, and she bought a friendship necklace for she and her best friend.  At 5 Below she found some lab putty, a lanyard with her name on it, and a handsanitizer and magnet with an emoji that is apparently all the rage.  Silly me, I thought it was chocolate ice cream.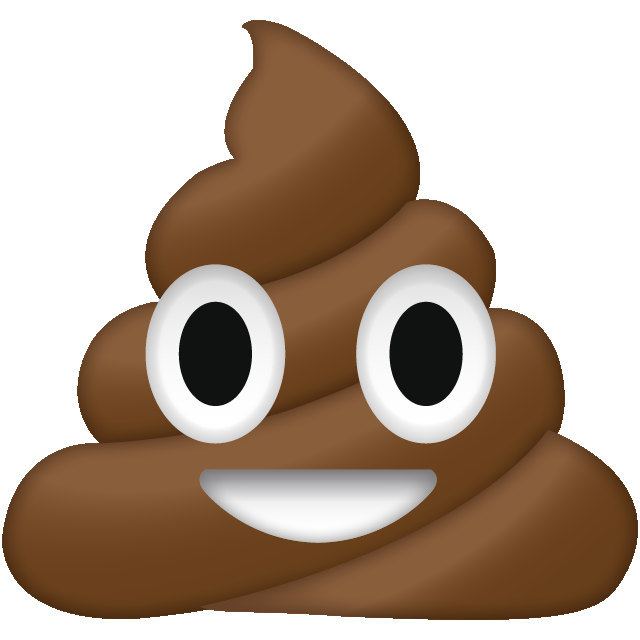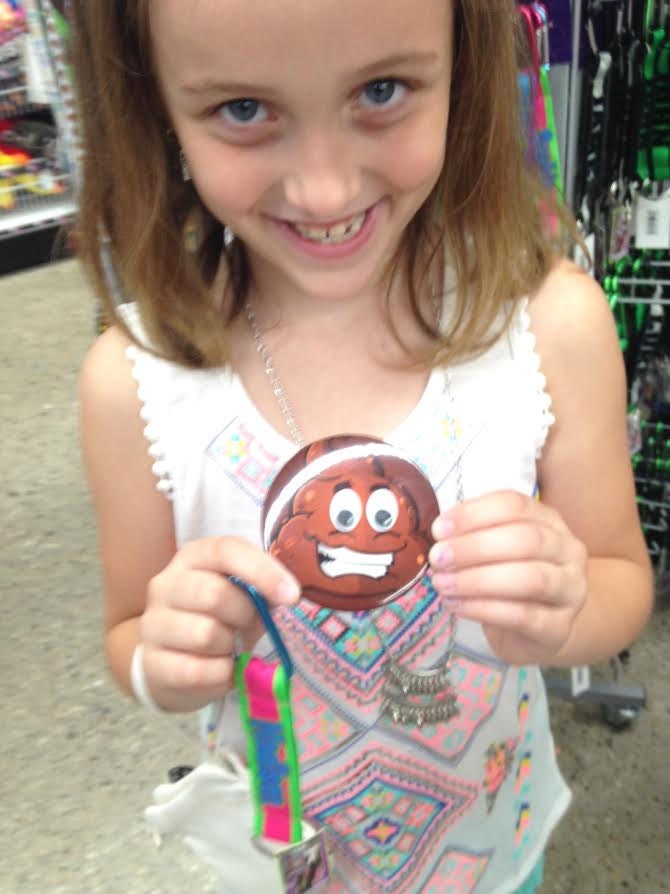 After shopping we went to lunch.  She chose Pixie.  I haven't been there in years.  We sat in the Elvis booth.  Maddie said he creeped her out.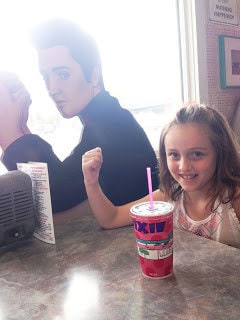 Usually, when I take the grandkids out for lunch, they have to have milk as their drink, but on birthday splurge day anything goes (almost anything).  She had a blue slushie with her cheeseburger and fries.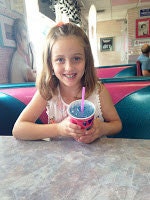 We ended the day with a visit to the antique store in Shepherd where my friend Shelley works.  Maddie loved walking around and looking at all of the "old stuff."  She was particularly fascinated with the typewriter It was a fun day and we both had a good time.
 ********** 
On Thursday night we had torrential rains.  Ove 30 roads in Isabella county had to be closed due to washouts.  Unlike the flood of 1986, our area was spared the worst damage.  We have water in the basement, but we usually do with a heavy rain.  I couldn't believe the pictures I was seeing on Facebook.   Today was the Henry Moeggenborg 39th annual reunion.  Thank goodness we had a covered pavillion because, of course, it rained.  Then it got very chilly.  Summer was nice for the 2 days it lasted.   After the reunion we went down to Nina's so Harold could fix the switch on her water pump. When we got home I finished making some candles that I had started after church.  I am changing up labels again.  I seem to do that a lot.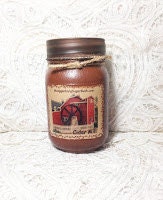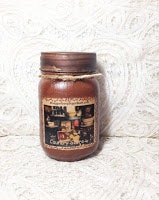 It was a long day.  Tomorrow Claire and Garret are coming down and we are going to work on the garage.  The annual     Pizza Party/Fish Fry bash is fast approaching.